SOL Mental Health (formerly The Collective) is committed to connecting those in need of mental health services with high-quality mental health clinicians and support teams in multiple service areas across the United States.
Psyche Digital designed a new website to integrate the organization's new branding as well as expand functionality to serve 3 new states in a HIPAA-compliant way. We crafted marketing messaging and designed custom plugins to provide an excellent user experience to their website visitors. We then supported with social media management, to bring more eyes to their offering.
Goals
Build an easy-to-navigate, on-trend, interactive website to establish credibility within the mental health services market, and grow with the company.
Enable visitors to select their state, and view only providers, content, forms, and functionality relevant to that state (including patient portals, billing portals, etc.)
Deliver patient information from the website to the support team in a HIPAA-compliant way.
Get the word out about the expanded service areas, and organically grow their brand awareness.
Solution
WordPress CMS with custom layout and ongoing Website Care Plan for site expansion.
Custom State Selector plugin with cookie tracking, dynamic navigation menu, and custom Provider Search tool.
Encrypted form submission directly to SalesForce's HIPAA-compliant CRM offering.
Social media content creation and engagement management across Facebook and Instagram, to strategically increase organic traffic to the new website.
Weekly program success meetings for ongoing consultation and strategy updates.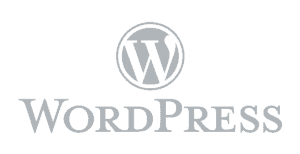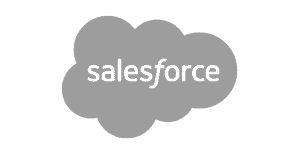 Process
Through a detailed discovery process with SOL Mental Health leadership and thorough market research, we mapped out our site structure and user navigation requirements and got to work on a massive website rebuild and functionality expansion. We completed the website redesign in two phases: Phase 1 included rapid integration of the three new states added to their footprint, the launch of the state selector functionality, and the release of the new brand identity and company name; Phase 2 was a complete redesign of all website pages and an overhaul of the user experience, including a beautiful Provider Search tool. We additionally supported in SEO strategic research and Google Tag tracking set-up to inform content marketing decisions.
We continue to support SOL Mental Health with weekly program success meetings, regular social media content creation and engagement management, and an ongoing Website Care Plan, which supports continuous website expansion and improvement.
Results
SOL Mental Health continues to leverage Psyche Digital as a marketing partner for website management, social media management, and marketing consultation.
SOLMentalHealth.com has enjoyed an increased average engagement time from 52 seconds to 1 minute 32 seconds (80% growth rate) since the launch of the new website. 16% of traffic to the website originated from Organic Social Media since the start of their social program.